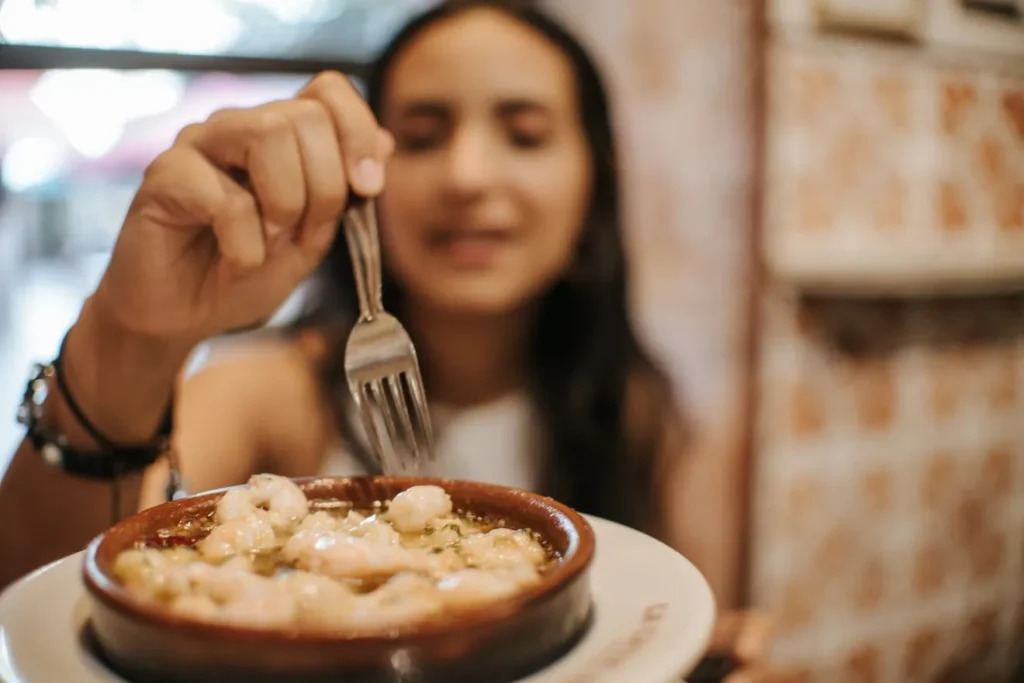 A Memorable Tapas Tour in Madrid
Are you ready to enjoy on a gastronomic adventure like no other? Join us as we dive into the bustling food scene of the Spanish capital, savoring delicious tapas along the way. This tapas tour in Madrid will not only tantalize your taste buds but also introduce you to the city's rich history and vibrant culture.
Explore Madrid's Tapas Hotspots
Our tapas tour in Madrid will take you to some of the city's most popular tapas bars, as well as hidden gems frequented by locals. Here are a few stops you can expect to visit during the tour:
La Latina: This lively neighborhood is a favorite among Madrileños for its narrow streets lined with tapas bars. You'll find traditional Spanish dishes like patatas bravas (spicy potatoes) and gambas al ajillo (garlic shrimp) at every turn.
Sol: Located near the iconic Plaza Mayor, this historic spot has been transformed into a gastronomic paradise. With over 30 stalls offering a variety of tapas, from traditional Spanish fare to innovative fusion dishes, you'll be spoiled for choice.
Barrio de Las Letras: Known for its literary history, this charming neighborhood is home to some of the city's oldest and most famous tapas bars. Be sure to try the famous calamari sandwich at one of the many bars around Plaza de Santa Ana.
Savor the Flavors of Spanish Cuisine
During the tapas tour in Madrid, you'll sample an assortment of dishes that showcase the diversity of Spanish cuisine. Some of the must-try tapas include:
Tortilla Española: A classic Spanish omelet made with potatoes, onions, and eggs, this tapa is a staple in every tapas bar.
Croquetas: These deep-fried, breadcrumb-coated delights are often filled with ham, cheese, or vegetables and are the perfect bite-sized snack.
Garlic Shrimps: It is not necessary to describe much to give you an idea of what the dish is like. What will surprise you will be the characteristic, unique, spectacular and traditional flavor of this dish. Made in a Madrid way, you will be surprised by its explosion of flavors.
Enhance Your Experience with Local Wines
No tapas tour in Madrid would be complete without sampling some of Spain's famous wines. From crisp whites to robust reds, each tapas bar you visit will offer a selection of local wines to pair with your dishes. This is the perfect opportunity to discover the diverse range of Spanish wines while immersing yourself in the city's food scene.
Embark on this mouthwatering journey and experience the best of Madrid's culinary scene. With a tapas tour in Madrid, you'll not only satisfy your cravings but also create unforgettable memories in the Spanish capital.