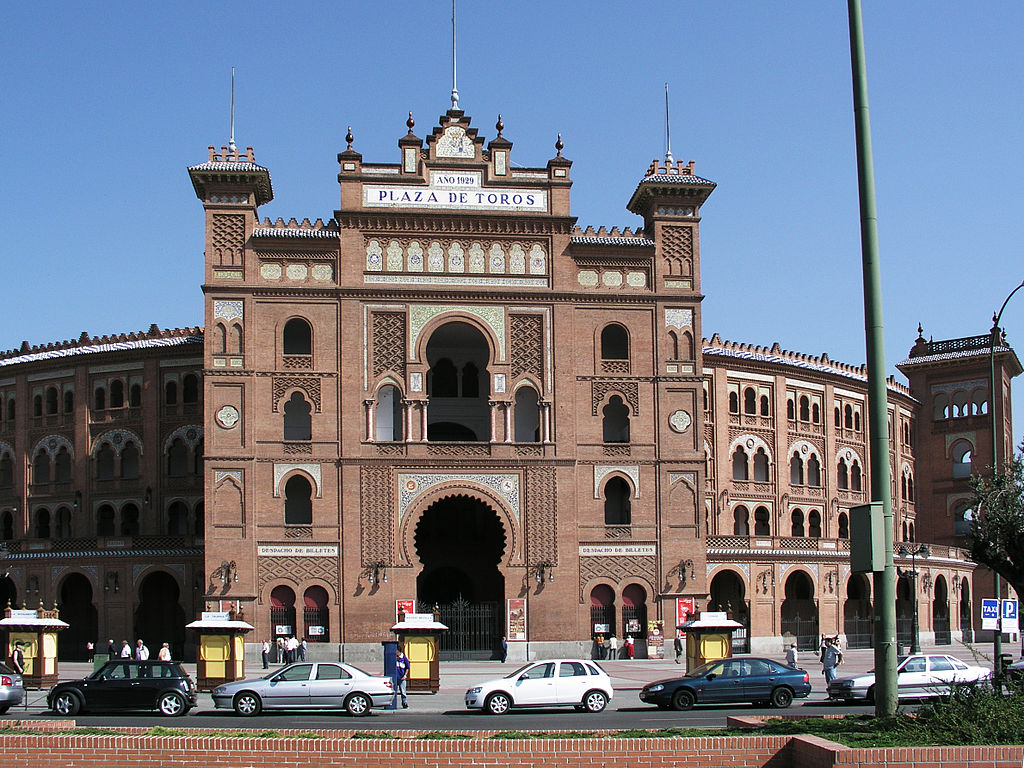 A noble Bullfight in the Las Ventas Bullring
On Sunday June 14, 2015 it has been one of the noblest "novilladas" recent events, given the respect they witnessed between animal and human being. This Sunday he enjoyed a show where livestock obtained palms on 2 bulls and a standing ovation.
Two bullfighters were the protagonists of this task, which was full of emotion and especially with a proper fight, where bullfighting parameters required by the  Las Ventas Bullring respected. Novilleros Galdós Joaquín and Martín Escudero made the public with applause and great comments on his presentation at Las Ventas Bullring.
The first to enter the ring was Martin Escudero, who was very correct when receiving his first bull, however showed no spark at first, but not by the way of fighting but bull breed, which showed the bravery that often requires the public of the ¨Plaza de Toros de Las Ventas¨. The first bull from the ranch of José Vazquez, was fired with whistles, which does not set a good start for livestock slaughter.
Upon entering the second bull was very different history of the bull, because just the bull stepped on the sand, wanted to jump into the audience in his first comeback trail. After that scare for both people who were behind the siding, as the next guest, the task of Joaquín Galdos was spectacular, although not cut off the ear of the bull the applause for his movements was so bold and demonstrating excellent preparation leading in the race bullfighter.
Throughout the afternoon the fighting bulls alternated, and the two young bullfighters knew how to respond to the public slaughter of Las Ventas expected. It should be noted that livestock was not a good start but after the second bull, could prove well treated caste. He scored a livestock keeping a strong potential, according to several attendees.
In the last two bulls, both Martin and Joaquin had a lot of precision and strength in giving the final blow to the bulls. Surely the two bullfighters wanted to close with a flourish and put their greatest efforts for the public in the Plaza de Toros de Las Ventas can dismiss with a show full of emotions and especially of bullfighting art, expressing the Iberian culture in a their more traditional activities.
Remember that to be part of this experience you can buy official tickets and check the bullfighting schedules to attach to your plans for your visit to Madrid.