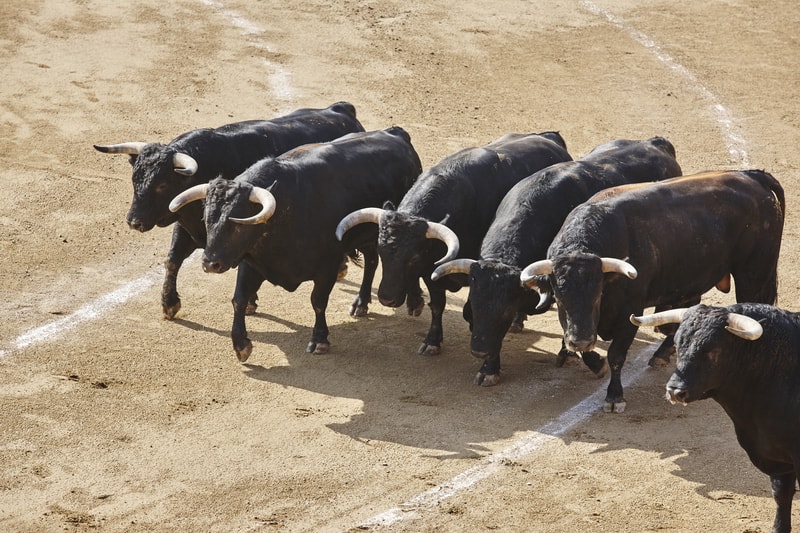 Bullfighter Secrets of Las Ventas Bullring
Within the bullfighting world, there are several perspectives in which a bullfight is perceived, but in this action group them into two groups, perspective and amateur bullfighter. Talk abouth the general public is to cover a range of viewpoints characteristic that surely would yield unique and unrepeatable experiences of bullfighting events held at the Bullring Las Ventas – Madrid, but we will go by the perspective that sees the matador the bullfighting. All who have been in a bullring we have imagined what it will feel to be inside, and this is what conveys a bullfighter with experience.
Deciding to be a bullfighter is not easy, because in every show these brave men risk their lives. Recall that face a strong animal bred to demonstrate his bravery in the ring and when face a man who provokes anger, bulls multiply its strength and defense drive.
The first bullfight matador are key to the formation of his character, because it is where they test their courage and physical strength, remembering that first encounter an audience that does not usually have mercy when required a quality show.
Much more than secrets
Discovering that position in the ¨cuadrilla¨, since not everyone who started as bullfighters end their careers as such; Many begin as bullfighters but discover that their art is inclined to the flags, is when you start a successful career in the streets of Spain and why not, in the markets of the world.
The competitive world has also reached the activity of being a bullfighter, formerly applicants because this activity is not the number of actual applicants were compared, even in recent years the profession has been hard times by the anti-bullfighting wave, and despite this has not reduced the number and of course the fans have not stopped demanding bullfighters with extraordinary quality that protrude from the many novilleros who are trained in different schools. And this is one of the ways they face a bullfighter, an art show with personality and captivating time to have the pleasure of judges and the most senior judge, fans.
The "fundamental " secret
A key secrecy surrounding the bullfighters that is very underrated is preparing geometry. The art of bullfighting is used in the accuracy in strength and distance of your objective in this case is a bull. Every move is studied and performed in some cases previously, in an effort to be more bold in their movements by reducing the risk of being hurt by the bull. But it should be emphasized that in this activity as in most, anything can happen and change the bullfight and its participants.
All bullfighters have their fans who buy their tickets in advance so as not to miss the show of your favorite matador, and these secrets, secure bring them closer to their role in the ring. Finally, the bullfighter is full of secrets and trivia that many motivate and even inspire.