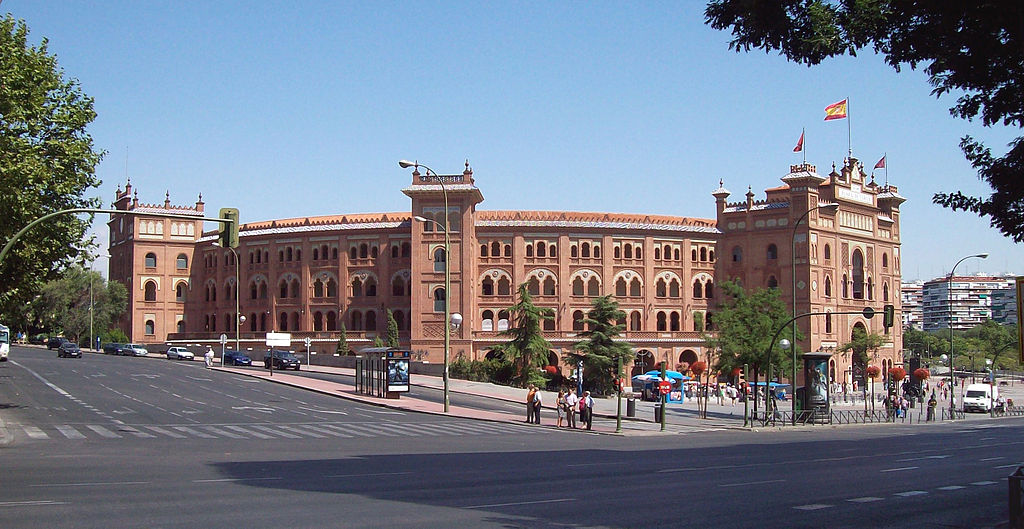 Bullring Las Ventas, temple of Iberian Culture
This Tuesday 12 May 2015, people of Madrid celebrated an evening of bullfighting in the Las Ventas Bullring. Tree matadors were the protagonists of many surprises in the road. The tauromaquia fans filled the stage with claps and happiness; they enjoy the show with a lot of energy.
The first bullfighter was Javier Castaño, who was able to control the first bull with a superiority and elegance in the first minutes of show. After the banderrilleros task of excellence infuriates the bull, the matador continued the job with less intensity than at the start of the run.
In his second bull he did not have a presentation with a lot of history, because the bull rightful showed not active enough to provide a quality show. The matador struggled to get his attention and often the bull did not respond, causing the bullfighter lost his inspiration.
The second to enter into the bullring was Paco Ureña, who had the only incident in the afternoon, because after the bull was banderilleado, had to enter the final blow and that's when the bull gives gored in the right leg.
The bullfighter decided to continue the fight and stood, but its crew managed to abandon the arena. After a few minutes, he returned to the ring and more treachery decided to give the final estofad the bull, even took off his shoes for his final performance. The public dismissed him with greetings and a warning.
The third matador on the contrary did not take any fright in this participation, due to the strength and determination when receiving the third bull of the afternoon. The matador Juan del Alamo faced a bull of 550 kg of Pedraza de Yeltes cattle raising. Assistants did not hesitate to applaud the veronica that he did with his second bull and movements that emphasized his greatness in this legendary and spectacular Plaza de Toros de las Ventas.
Undoubtedly the bullfighter of the night was Juan del Alamo, because of their precision when dealing bull and especially in its accuracy in delivering the final blow to the two bulls stood out.
With these bullfights, was officially started the festival of San Isidro that will spread throughout the month of May. The locals are ready to celebrate its bullfights. Tickets for the Plaza de Toros de Las Ventas are available to you can even buy them in advance.