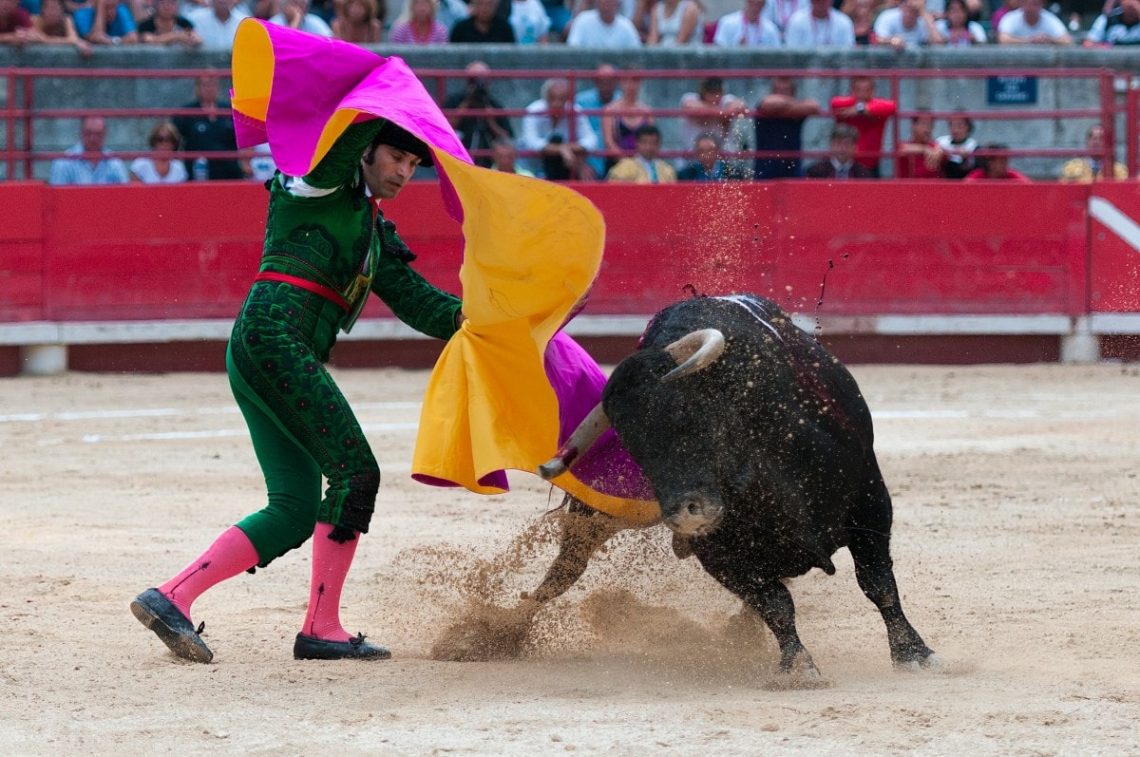 General terms and conditions
Madridbullfighting.com is a website selling tickets for bullfighting events in Las Ventas Bullfighting Ring in Madrid, owned by Vistingo.
Registered Address: Princesa de Éboli, 2. (28050 Madrid (Spain)
Email: info@vistingo.com
PURCHASING PROCESS
You shall collect the original tickets by email, or inform us of whether you wish to have your original tickets delivered to the hotel where you are staying in Madrid.
Original tickets CANNOT BE COLLECTED at Las Ventas Bullfighting Ring itself, they can only be by email or at your hotel reception desk, provided that you have requested so in advance.
If you choose to collect the tickets at your hotel, please make sure that the name used to buy the tickets online is the same one used to book your room, otherwise, the hotel staff will not be able to find your reservation and we will not be able to deliver your tickets at the reception desk.
The price paid includes our fee and delivery to the hotel, provided that the hotel is located in the city centre of Madrid. The price shown on the website is the result of adding the official price on the ticket and a management fee that is not mentioned on the ticket.
The platform offers the client the possibility to choose among shadow, sun, and shadow and shadow for their tickets. This selection will always be mandatorily granted by Madrid Bullfighting, except for those sales of any event happening between May 1st and June 10th or any other content on the program of Feria de Mayo. During that time, the company can not guarantee the clients' selection due to the high demand for tickets.
Once the purchase has been completed, there is no possibility of refund of the amount paid.
What do "Sombra", "Sol", "Sol/Sombra" and Tendido  mean? Sombra means Shade, Sol means Sunny Section, Sol/Sombra is a little part of the bullring, half in Sun, half in Shade. Tendido is the name of the most suitable rows (depending on the bullring, from Row 1 to Row 10 or 20 or more).
Vistingo is a company that only focuses on selling tickets, and is not responsible for any changes on the announced programme. Sometimes, although rarely, it may happen that the organising company changes the type of event previously announced; for instance, a bullfight is replaced by a Novillada, or a Novillada by a bullfight, or Novillada or bullfight by Rejones. Vistingo  shall not refund the amount of the tickets sold in the event there are changes in the programme of the bullfighting season announced when the tickets were purchased.