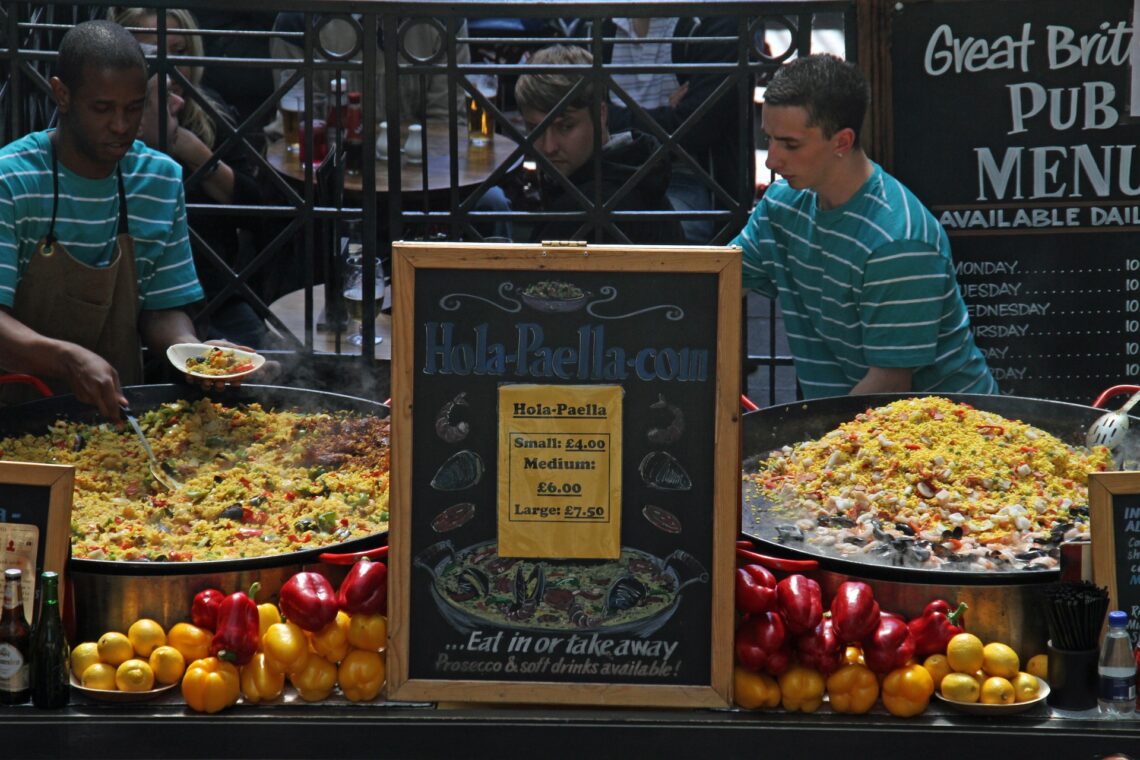 Spanish cuisine near Madrid bullfighting arenas
Spain is renowned for its incredible cuisine and rich cultural traditions, and one of the most iconic aspects of Spanish culture is bullfighting. If you're planning a trip to Madrid to experience this unique spectacle, you'll be pleased to know that there are plenty of fantastic restaurants and cafes located near the city's famous bullfighting arenas that serve up some of the most delicious traditional Spanish dishes.
One of the most popular dishes in Spain is paella, a saffron-infused rice dish that is typically cooked with chicken, seafood, and vegetables. If you're in the mood for a hearty and flavorful meal after watching a bullfight, head to El Caldero, a restaurant located just a few minutes' walk from Las Ventas bullring. Here, you'll find an extensive menu of paella options, including the classic Valencian version, as well as paella with black squid ink, lobster, or even rabbit.
Another great option for traditional Spanish cuisine near the bullfighting arenas is La Vaca y La Huerta, which is situated close to both Las Ventas and Plaza de Toros de Las Ventas. This cozy restaurant serves up a range of delicious dishes, including a variety of grilled meats and fish, as well as classic tapas such as patatas bravas, croquetas, and tortilla española. Be sure to try the restaurant's signature dish, entrecote de vaca vieja, a succulent aged beef steak that is sure to satisfy even the heartiest appetite.
If you're looking for a more upscale dining experience, head to La Vaca y La Huerta's sister restaurant, La Vaca y La Huerta Estación, which is located inside the nearby Chamartín train station. Here, you'll find an elegant dining room and a menu that focuses on high-quality meats, such as Iberian pork and Galician beef, cooked to perfection over a wood-fired grill. The restaurant also has an extensive wine list, featuring both Spanish and international vintages.
For a more casual dining experience, check out Casa Mono, a cozy tapas bar located just a stone's throw from the Plaza de Toros de Las Ventas. Here, you'll find a range of classic and modern tapas dishes, including patatas bravas, grilled octopus, and tuna tartare. The bar has a lively and friendly atmosphere, making it the perfect spot to enjoy a few drinks and a bite to eat after a thrilling bullfight.
Overall, Madrid is home to some of the best Spanish cuisine in the world, and the restaurants and cafes located near the city's bullfighting arenas are no exception. Whether you're in the mood for a traditional paella, a succulent steak, or a range of delicious tapas dishes, you're sure to find something to satisfy your appetite and fuel you up for a day of exploring this vibrant and fascinating city.