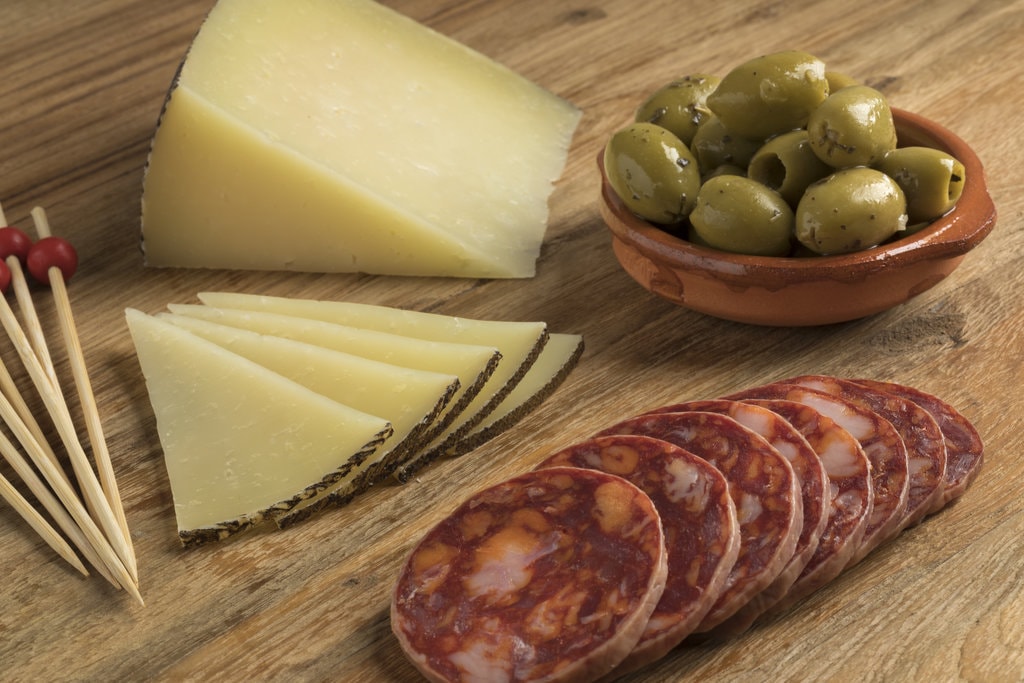 Tapas, beer and wine as a tradition before bullfighting
Many of bullfighting assistants, have a individual or familiar tradition to do activities before bullfighting. In this post we give you one of the most traditional activity to do in a bullfight Sunday.
Sundays are the days that people from Madrid prefer go to the Bullring Las Ventas. The bullfight starts usually at six or seven in the afternoon, and the most audience go to the bullfighting restaurants that are located near to the bullring to drink some traditional ¨cañas¨ with the respective delicatessen that is known like tapa.
The tapas and Cañas: tradition in bullfighting
The restaurants outside the bullring Las Ventas offer a broad mix of traditional Spanish dishes but specialize in dishes on the menu include a particular ingredient that captivates many palates of visitors and locals. We are talking about the bull itself, although it is very tough meat for consumption, parts of the bull, which can be used to make delicious dishes with intense flavour.
Bull meat is a meat that most delays in cooking, and is part of traditional Spanish food. The most desired by diners recipe is oxtail, a recipe based on an oxtail cooking together with vegetables, bathed in a lot of red wine; This last ingredient is what helps make the intense flavour of the meat and helps perfectly arranged with any supplement however most prefer oxtail overflowed into a base of french fries.
Spain is one of the leading wine producers in Europe, and has a variety of wines that can afford the Spanish bulls accompany your evenings with a glass of wine prior to the bullfight quality. Within the menu offered by restaurants they accompany most Spanish bull meat with red wine.
Heat is the pretext of visitors to the Plaza de Toros de Las Ventas previously so they can go to your favorite bar and to share rounds of drinks with your family or friends often. It should be noted that a beer or ¨tinto de verano¨ this is an activity that is tied more to the Spanish culture, while doing everyday often depends on the time of year where you are. In summer it is more common to see visitors and locals flock to their favourite pubs after their labors to cool.