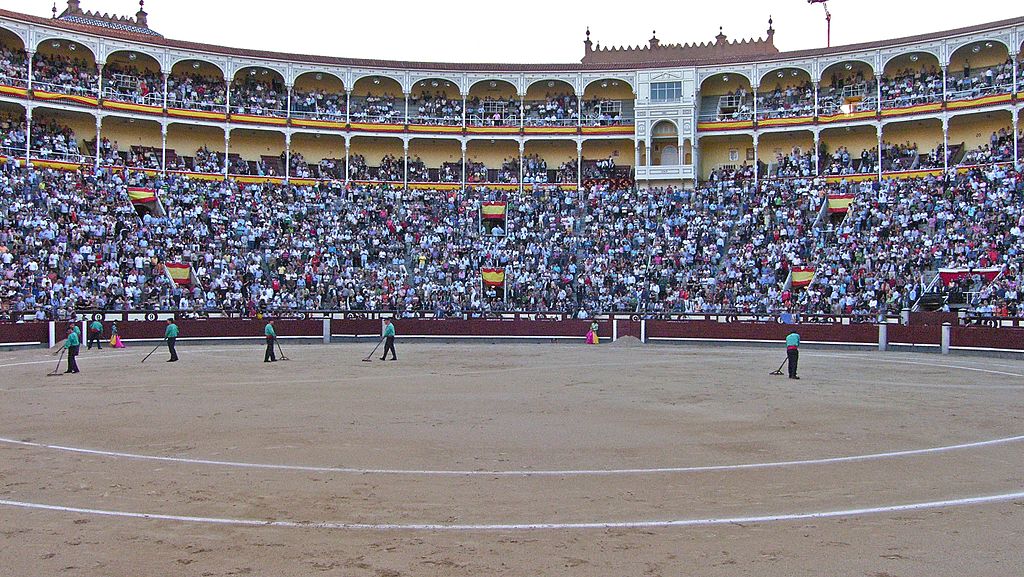 Unforgettable evenings of bullfighting in Las Ventas
San Isidro Fair continues, full of spectacle and great art. In the past three bullfights attendees they were able to soak up the Spanish tradition and feel closer to it. In this post I will share as they have lived, from the stands, the afternoon bullfight in Bullring Las Ventas.
The last three bullfights held a special magic, since according to the spectators, each passing day bullfighting improve, although many other bullfights all have their special features.
Sunday could appreciate a clean dealing with determined fighters, it should be emphasized that contemplated the possibility that breed bulls was not the best, but livestock had no return of the animal. One of the bullfighters exceeded public expectations and managed to get two ears implying leave through the front door. Not all bullfighters often spend their bullfight, however it was an afternoon that the three bullfighters made this gift.
Sunday afternoon was a wonderful performance, bullfighters very strongly that it showed in the ring when pressed the bull to follow the cloak with a cry that whole square clearly listened. The six bulls met with impressive physical characteristics, especially in the training of its steep horns.
Monday afternoon did not have the luck of the previous bullfight, because two of the bullfighters were injured in his first bull. Martin Escudero and Joaquin Galdós were affected by his first bull horns. The first matador Martin Escudero was very confident in the ring when facing the bull, showed great strength and accuracy in every movement, however when the final blow reaches the bull matador gored and provides it tumbles head in the sand causing loss of consciousness.
For more chance that seem to enter the first bull of Joaquín Galdós without giving way to end his first lot, the bull charged him and gave him a goring that sent him to the ground immediately head giving a blow that caused the unconsciousness.
Francisco José Espada had to finish the work of their peers playing solitaire dealing with 6 bulls. In the fourth bull, which corresponded before the first crash, he managed to cut the ear, which was well deserved for giving the complete show.
For yesterday afternoon was an afternoon in which no ears were cut, but the quality in the style of the bullfighters is unsurpassed. All movements achieved marked and excitement that filled the square and the audience showed their famous Ole and energetic shouts lots.
One afternoon charming and above all without accidents as well defined yesterday afternoon attending the Plaza de Toros Las Ventas.